2011 Federal Budget Debate and Family Planning


April 15, 2011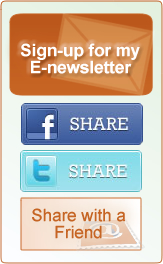 Dear Neighbor,

In an effort to keep you informed about how the actions in Washington impact your life, I bring you into Corrine's Corner.

This past week in Washington has been very trying. It is always a difficult task to make ends meet in Washington just like with your own family. Rising costs and a troubled economy impact us all. It is our job in Congress to make tough decisions that will encourage the continual growth and health of our nation.

The debate over the 2011 budget took a sharp turn in the past few weeks, placing a federal program known as "The Title X Family Planning Program" under attack. Family planning programs make up a significant portion of women's health. There are over 20 healthcare providers in our district alone that depend on Title X funding to administer vital services such as patient education and counseling; breast and pelvic examinations; breast and cervical cancer screening; sexually transmitted disease (STD) and Human Immunodeficiency Virus (HIV) prevention education, counseling, testing and referral for low-income or uninsured individuals and others. To find a family planning clinic in your area click here.

To further confuse matters, the conversation centered on one organization that receives Title X funding, Planned Parenthood, because it performs abortions using private funds. Few people noted that 97% of the procedures performed by Planned Parenthood involve contraception, sexually transmitted diseases, cancer screenings, and other non-abortion services. Overall, fewer than five percent of Title X recipients are abortion providers.

So what is the bottom line here? By law, Title X funds may not be used in programs where abortion is a method of family planning. The recent Title X opposition is formed around a false sense of morality and has taken aim at one organization at the expense of public health. Opponents of Title X did not just go after Planned Parenthood, their legislation would have eliminated all $317 million in federal funding for family planning and reproductive health at clinics that serve about five million low-income people each year. Fortunately, these efforts failed.

The unprecedented assault on women's health is just one of the many reasons I have voted against the Republican budgets and I am very proud to stand with President Obama and the Democratic Leadership in defending women. Moreover, I will continue to fight to protect the gains we made in the last Congress in expanding community health clinics, better care for veterans, and enhanced patients' rights.

Sincerely,



Corrine Brown
Member of Congress
.