Congresswoman Brown Invites You to Her Annual Job Fair


May 10, 2011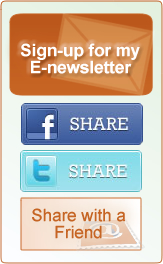 Dear Neighbor,

Please join us for the 2011 Annual Job Fair. There are opportunities waiting for YOU along with job training, resume building and more.

The economy added 268,000 jobs last month and I want to make sure YOU are first in line for them. These events draw thousands of job seekers and match them with local employers who are ready to hire. Wal-Mart, Wachovia, Wells Fargo, Baptist Medical Center, CSX Transportation and Jacksonville Transportation Authority are just a few of the participating employers.

The Jacksonville job fair will be held at the Prime Osborn Convention Center on May 23 from 9:00 a.m. to 2 p.m. The Orlando job fair will be held at the Amway Center on June 27 from 8:00 a.m. to 2:00 p.m. Registration is not required, but signing-up on my website will help me stay in contact with you before and after the event. Feel free to invite family and friends.

On-site mini workshops will be available to help people sharpen their job-hunting skills. I have also invited a number of community resource and social service agencies to share their programs and services with job applicants.

Please come prepared and meet a broad cross-section of employers and agencies! Contact my office if you have any questions.

Sincerely,



Corrine Brown
Member of Congress
.